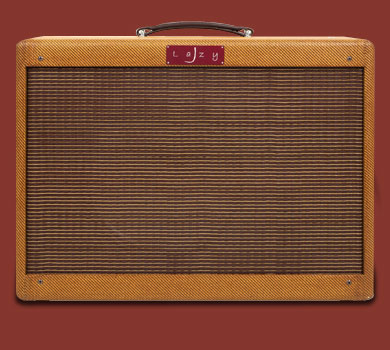 Reviews
Guitar Player - November 2013
"Jesse Hoff hasn't reinvented the wheel, but he has figured out how to make one that's just about perfect. No wonder the big guns are buying them..."
Read more...
Guitar & Bass - April 2012
"Jesse Hoff is no longer an underdog – with a client list that includes Beck, Bonamassa and Gilmour, you really can't be – so he doesn't need any favours from us. if the new 40 amp were a disappointment, we'd say so. it isn't; it's a successful combination of the sweetness and portability of the 20 with the room-shaking punch of the 80..."
Read more...
Guitar Buyer - August 2011
"The J40 is not a variation on a theme, nor is it a clone. It has a feel and vibe all its own. All of its elements, such as the optional modules, hi/lo voltage switch, custom output transformer and Tayden speaker, come together with a sprinkling of magic to
deliver yet another truly stunning amplifier from Lazy J...."
Read more...
Click here for Harmony Central customer reviews
Check out our new sound clips on MySpace!